Happy Friday! I'm so glad it's the weekend!
Today I wanted to share with you one of the hottest trends of the spring/summer season.
It's called color blocking and I love it!
What is color blocking? I'm glad you asked!
Color Blocking is combining different colors that support and compliment each other.
If you're going to be doing any spring shopping you're going to want to add color blocking to your wardrobe.
I've put together a couple of outfits that show color blocking~~coral is a hot color this spring and this dress is adorable.
Who knew you could mix hot pink and orange? But isn't it cute? (I know that dress looks maternity, but it's not.)
I really like blue and green together. If I were going to wear this dress, I would add a cardigan and it would have to be a couple of inches longer~oh the joys of being in your forties!!
Color Blocking by cyndispivey featuring platform sandals
Lastly, I wanted to share a picture of an outfit I put together. I had this in my closet, and pulled it together to show color blocking.
My tank top is pink and my long sleeved collared shirt is coral. I think it works and I didn't have to spend a dime! Yeah!
So what do you think? Are you brave enough to try it? I'd love to hear from you?
Linking to: Fashion Friday, Monday Mingle,  and Blonde Episodes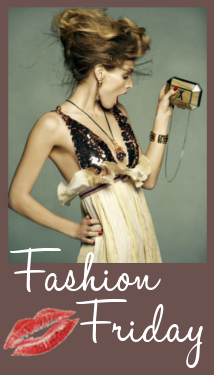 Beauty For the Heart~~
This morning as I was doing my devotion it talked about how the world around us keeps spinning faster.
I recently told a friend of mine that I feel my life is like a DVD player and someone has pushed fast forward and it's on the 300 speed.
Days, weeks and months are flying by! I never feel I can get everything done and I'm constantly behind.
Today's scripture was just what I needed. I read it today in The Message version and it spoke right to my heart.
But what happens when we live God's way? He brings gifts into our lives, much the same way that fruit appears in an orchard—things like affection for others, exuberance about life, serenity. We develop a willingness to stick with things, a sense of compassion in the heart, and a conviction that a basic holiness permeates things and people. We find ourselves involved in loyal commitments, not needing to force our way in life, able to marshal and direct our energies wisely. Galatians 5:22
Wow! That's just what I needed to hear today. Maybe you do too!
Let's commit to live God's way!