Good morning!
Every Friday, I try to pick one "pin" on Pinterest that's my favorite but I
can't ever seem to pick just one!
This week was especially hard because I saw some great fashion "pins".
As most of you know, I love color.
Today I'm sharing mint green, which is a color that I haven't wore yet but I
want to add it to my summer wardrobe.
Both of these pins have inspired me to get some mint green!
Here's what I love about this outfit:
I love the top, it works great over a skirt. Perfect for summer!
I love the brown accessories, purse and shoes.
I like the length of the mint green skirt.
Perfect amount of jewelry for me.
Here's what I love about this outfit:
Again, I love mixing the mint green with brown.
The mint green jacket is adorable!
I love the brown, open-toe heel.
I would probably not wear the necklace and wear larger earrings.
What do yo think? Have you wore any mint green?
If you would like to follow me on Pinterest, click here.
If you are not on Pinterest yet and would like an invite, just leave your email address
in the comments, and I will send you one.
I would love for you to follow me on facebook too! You can "like" my page here!
Linking to: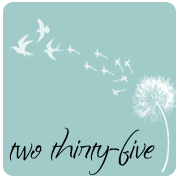 Beauty For the heart~~"Worrying is carrying tomorrow's load with today's
strength- carrying two days at once. It is moving into tomorrow ahead of time.
Worrying doesn't empty tomorrow of its sorrow, it empties today of its strength."